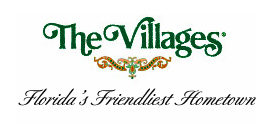 The top selling master-planned community in the U.S. in 2015-16 was The Villages, Florida, an adult and Florida retirement community located in the center of the state. It had 2,294 net sales in 2015 as reported by RCLCO. RCLCO is a real estate advisory firm that tracks the sales of over 400 master planned communities in the U.S. A spokesperson for The Villages stated that they weren't doing anything different to attract sales, but were constantly attentive to the wishes of their prospects and residents for an affordable, comfortable Florida retirement.
The Villages comprise one of Florida's micropolitan areas and has been one of the fastest growing areas in the state for many years.
The Villages dramatic increase in population from 2000 to 2016 earned it the number one rank in the country. The population has doubled since 2010 to over 115,000 residents!
The community has also moved south of Route 466A with a new hometown called The Villages of Sanibel which is in the final phase of construction. This locale offers designer homes with over 20 different floor plans in rolling terrain which is unique for Florida.
Two other Florida areas that are showing high rates of growth are Homosassa Springs (near Tampa) and Lake City (near Jacksonville).
These three areas are worth a "peek' on your Florida retirement search as they present wonderful opportunities for FL home and condo purchases that fit all budgets.
The data in the accompanying table quantifies the growth of these locales and presents data for the other micropolitan areas in Florida. It also ranks these Florida areas against all of the other 576 micropolitan areas in the United States.
As illustrated, the growth (hence popularity) of The Villages has been staggering the past 15+ years. Their business model, amenities offered, and philosophy are striking a chord with folks from across the globe.
The Villages Homeowners Association provides detailed statistics about the community and the amenities offered to residents. They are daunting to say the least. For example, The Villages operates north of 38 golf courses comprising 620 holes!
Some of the Village's community features may be turn-ons or turn-offs for many retirees-to-be. However, you shouldn't overlook a success story of the magnitude that The Villages has and continues to achieve without checking it out further. It is indeed a benchmark for comparison.
In all, as the Florida real estate and retirement scene changes, there will be wonderful opportunities for retirees to own dream homes in a variety of great regions in the state of Florida. As we like to say, Florida is on sale at 2004 prices!
Learn about important topics for Florida homeowners and Florida retirees in the new edition of Florida Retirement Book here: Florida Retirement Book